We're here to answer all your questions!
Laser cutters
are really fun and effective tools for makers, but if you've never used one, you may have some questions! Not to worry, if you have a simple question and don't want to dive into creating a support ticket, or just want to talk to some like-minded makers who are experts on your machine, we have the platform for you! Not only do we have a ton of blogs, tutorials, videos and graphics to help with your laser, we also go LIVE 4 days a week with interactive videos to talk about lasers, projects, applications and to answer questions!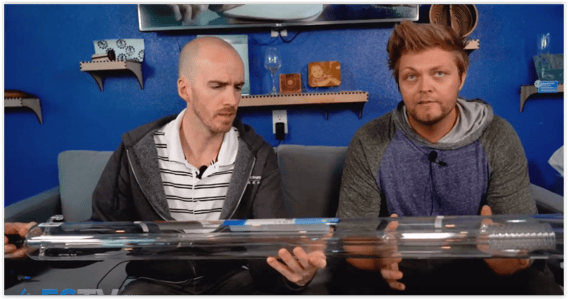 We have 3 Internet Shows that air 4 days a week! Check out the schedule and descriptions below!
LASER TALK - TUESDAY - 7pm EST (4pm PST) Our Flagship Show! We talk about all things lasers, new updates, features and neat applications you can achieve with your laser system. This airs on FACEBOOK and can be viewed streaming on either Facebook or YouTube after it airs!
INSIDE THE LASER LAB - THURSDAY - 7pm EST (4pm PST) The show for makers! On this show we make a different project every week! We provide the file and settings, then show you how to assemble it! We always show other examples of the same project with our Pinspirations from Pinterest! Airs on FACEBOOK Live, so be sure to like our page to get notifications for the show! Available on YouTube the day after airing.
IN THE CUT - WED & FRI - 7pm EST (4pm PST) This is one of our most popular video feeds! We show you, live and in real-time, the laser performing hundreds of different tasks. From engraving pumpkins at Halloween to cutting our leather sunglasses pouches, we show you the laser doing everything! Got a question about what's going on? Just ask! Our laser expert on the show will explain it all. These air live on YouTube, so be sure to like and subscribe to our page to get notification about our live videos from our YOUTUBE PAGE
All of these shows allow you to ask questions to the laser experts at FSL in real-time! You can interact in the comments with the hosts of the shows as well as other laser users! There's always some fun to be had, be sure to check us out!
Let's get some more info...
We never share any of your information with anybody, but if you're interested, we would love to share some more information about the laser with you! Tell us a little about what you're looking for;
Let's get some more info...